Working in tech and digital, it's so easy to speak in code, literally and figuratively.
But in order to resonate with your end user or prospect or client, you need to connect on an emotional level, and the best way to do that is with storytelling and building common ground.
---
At Bean Creative, we compare the website development process to building a new house.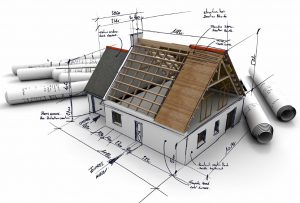 First, you have to think about the dynamics of who will live there, what things they have to house, and what ways they will use the spaces in the house.
This is the essence of  audience analysis and user journeys — as you can imagine, a retired older couple won't need a dedicated playroom or kids bedrooms like a young family would.
Then, an architect has to diagram that flow and usage in a blueprint (aka, UI/UX and wireframes) to document the most user-friendly ways to layout the rooms and how the space must flow to address meet their needs.
Of course, you'll also have to include time to plan out the inner workings of the home for things like HVAC, wiring and plumbing (i.e. under the hood back-end/CMS).
And finally, you get to the "sexy stuff", where you get to dive into the aesthetic components of choosing the curtains, the hardware, the exterior colors (graphic design).
And PS, you don't want to pay movers to box up and resettle all your junk, do you? We encourage folks to declutter and cull their content before migration into a new CMS.
I'll bet you have great stories like this — what are your favorite analogies to help make what you do simpler for prospects, clients, members, public, etc.?