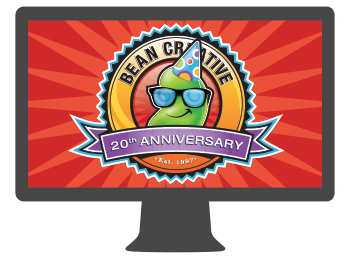 ---
Our next chapter begins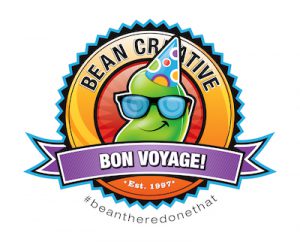 It is with great excitement that Keith and I announce that we'll be sunsetting Bean Creative so that we can begin our Act Two with new creative adventures.
When we first started Bean Creative in 1997, it was the beginning of the "Information Superhighway" and the "World Wide Web." Websites and digital experiences were eyed with curiosity and were considered a stepchild to the print world. Digital is no longer an island, barely understood (or tolerated) by marketers.
Twenty-two years later, digital is the lynchpin of any successful brand and communications venture, and we're proud to have played a part in that transformation. Over time, it became clear to us that Bean Creative had grown up and that professionally, Keith and I needed a change of pace and a new canvas to paint on – the comfort zone is the danger zone.
Why now?
The tl;dr version is that as you've surely heard, Amazon and Virginia Tech are coming. We own both our office building and the open lot next door, which are perfectly situated in the heart of Del Ray and ripe for development. As far as our nest egg for retirement goes, there's never been a better time to sell our building and open lot.
During the process of listing and selling our office, I had a pretty scary health issue (go get your mammograms, ladies!!!) which naturally changed our talks from a superficial one to a deeper one about living our best lives, professional goals, career growth, and stopping to smell the roses.
After months of tests and procedures, I can definitively say I am thankfully cancer free, albeit with elevated risk from here on out. With 22 years under our belts, we realized we wanted to explore other avenues for creative fulfillment (and maybe take a break from working with a spouse and talking business 24/7!).
While we'd been approached several times over the years about an acquisition, there was never an ideal fit with culture, clientele, work, and growth potential.
A tremendous legacy
Growing and running a business has been incredibly rewarding. We began as a side hustle and then a home-based business before growing into a full-fledged studio in the heart of Del Ray, Alexandria. Other than our amazing kids, creating and nurturing Bean Creative as a top DC digital agency has been our proudest accomplishment.
We've won the industry's highest honors (several Webby Awards), been featured in national publications, and worked with an enviable client list that includes everyone from Verizon, PBS, National Geographic, the American Red Cross, Dr. Seuss, HarperCollins Publishers, the Library of Congress, the Smithsonian Institution, and even "Weird" Al Yankovic.
And though we are a small agency, we've been mighty – working at Bean has given our staff the skills and portfolio to land jobs at places like Google, Trip Advisor, Publicis Sapient, and Deloitte.
For those of you that have run or owned a small business, well… you know the incredible day-to-day challenges, excitement, and yes, stresses, that come with the territory.
At this point in our careers and our professional desires, we want to flex our creative muscles in new directions in ways that we can't as business owners.
So what's next?
We realize how tremendously fortunate we are to be able to make this career change, but we realize it does have an impact on others.
We are completing our existing projects and support for most clients by the end of June, and for some remaining clients by the end of 2019. We have been personally helping our amazing staff transition to new roles, and transitioning our clients to other agency friends so they'll be in great hands.
Running a digital firm requires us to embrace change, transformation, and new directions. Similarly, sunsetting our agency is a big, scary, audacious move, but one that we are excited to explore after running a business for so long.
Thank you to our staff, clients, partners, friends, and family for your support over the years. As we turn the page on one era, we begin to write new chapters that we plan to make just as rewarding as our time at the helm of Bean Creative.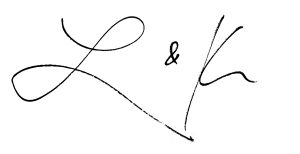 Layla & Keith
---
From all of us at Bean Creative,
thanks for 22 successful years!